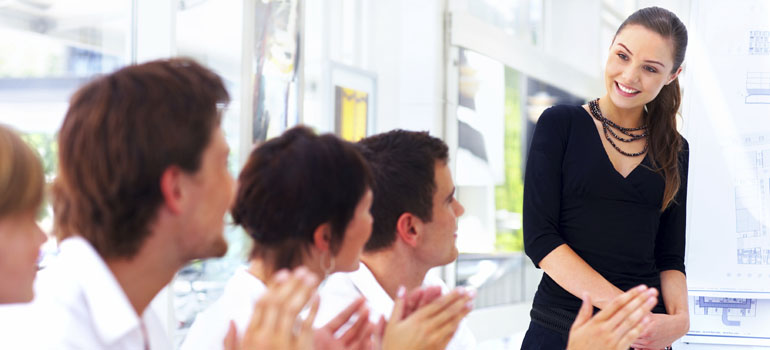 Don't miss out on the last course of the year!
Courses resume February – March of 2019
Running from Thursday 15th November- Thursday 20th December, 2018 ( NB only 6 sessions for this course)
Public speaking courses are commonplace in Melbourne, but only some are explicitly tailored to meet the needs of those who experience debilitating public speaking anxiety when participating in meetings and/or giving presentations.
Melbourne Clinical Psychologist, Catherine Madigan, understands that some people are more than just a little bit anxious about public speaking. You have a social phobia and therefore you might be able to get a Medicare rebate for your individual and group consultations by consulting your general practitioner to see if you are eligible for a mental health care plan.
You dread public speaking, its not just a fear. You try to avoid public speaking. You may find an excuse to be absent from school, or work or university on days when you know you will be required to present to others or participate in small groups or training days. You may have chosen your university subjects on the basis of whether presentations were required or not. You may have chosen a career path that minimised the need to engage in public speaking. You might be self medicating your anxiety with alcohol or drugs just to get through the situation.
 Overcome your fear of public speaking
Catherine will meet with you one on one prior to the overcome fear of public speaking course commencing to ensure that group treatment is appropriate for you at this point in time. Some people may require individual therapy prior to doing a group to overcome public speaking fear. Fortunately, Catherine conducts public speaking anxiety courses in Melbourne throughout the year.
The individual session is 50 minutes and will explore what factors make public speaking more or less difficult for you. We also look at how anxiety affects your ability to present, e.g. Do you blush, sweat, shake? Do have difficulty breathing, do you mumble, speak too fast, fidget, fold your arms?
Questionnaires are administered and measures are taken so we can track your progress throughout the public speaking group.
The participants in our groups experience real anxiety so when you attend one of Catherine's overcome public speaking fear courses in Melbourne you know everyone in the program knows how stressed you feel about presentations as they are suffering too.
There are other public speaking courses in Melbourne which can also help you to become a more confident, polished presenter but this course is specifically targeted at people who experience more than average degree of anxiety re presenting to an audience. This overcome fear of public speaking course in Melbourne aims to get you to the point where you can present without having a panic attack or experiencing a debilitating degree of anxiety.
This course aims to get you to the point where you can :stand up, speak slowly, loudly, clearly, make eye contact with the audience and appear competent.
Many of our participants go onto to do other public speaking courses in Melbourne to refine their skills and build more confidence. However, many people state that they had tried other courses before doing Catherine's and found that these other courses were not tailored to the needs of people with a debilitating phobia, and therefore were too anxiety provoking.
Cost
$650   (Concession may be available for eligible health care card holders)
Note: Private health fund rebates may apply if you have extras cover. You will need to check whether you are covered for group therapy. Medicare rebates are now available for group therapy so please consult your G.P for a Mental Health Care Plan as it may entitle you to a rebate of $253.00
Fee includes:
8 x 2.5 hour group sessions
2018 Schedule
Note: Groups run over 8 weeks from 7:10 — 9.30pm
Groups are not held on public holidays.
Tuesday 3rd September -Tuesday 22nd October 2018
Thursday 20th September- Thursday 8th November, 2018
Tuesday 30th October -Tuesday 18th December 2018
Thursday 15th November- Thursday 20th December 2018 ( NB only 6 sessions for this course)
Intensive course Schedule
TBD
Location
Group Sessions are held at:
Hawthorn Community House 32 Henry Street, Hawthorn
REGISTRATION
Phone (03) 9819 3671 or 0429 88 3671 for further information or to register for public speaking anxiety group therapy sessions.
Note: There are no refunds for non-attendance at sessions or for people who cancel  within 5 working days of the course they booked for commencing.